GivingPress uses WordPress for nonprofits to power their website and provide them with the tools needed to manage their organization online.
WordPress is the most widely used content management system — powering over 25% of all websites! That's millions upon millions of websites.
Researching the best website solution for nonprofits and can be a time consuming and confusing process. On this page we will provide clear information about the WordPress platform, how it relates to nonprofit websites, and the important differences between WordPress.org and WordPress.com.
What Is WordPress?
WordPress is a tool for publishing content on the internet. In the past, the task of creating and managing website content was reserved for the services of a web designer. WordPress makes it possible for anybody to create and manage a professional website.
WordPress provides a simple interface for users to create pages and blog posts with text, images, video, audio and additional types of content. Updating content on a WordPress powered website can be as simple as creating a document in Microsoft Word. To sum it up in their own words:
WordPress is a state-of-the-art publishing platform with a focus on aesthetics, web standards, and usability. WordPress is both free and priceless at the same time.
No other website CMS compares to WordPress in terms of features, flexibility, security and ease-of-use. The WordPress Foundation is a nonprofit organization devoted to furthering the development of WordPress and open source software. The WordPress community is thousands of talented software designers and developers that contribute their time and work to the growing platform.
WordPress.org vs. WordPress.com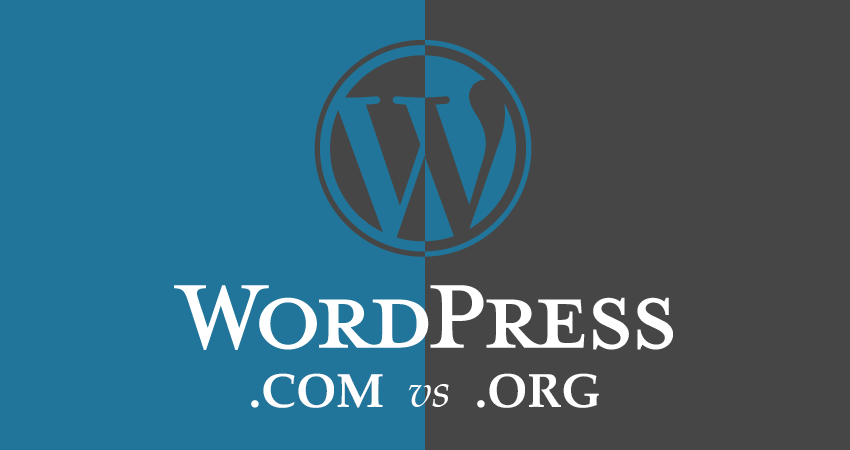 It's important to understand the two types of WordPress and their differences.
WordPress.org is home to the WordPress open source software. It can be freely downloaded and installed on any web server and most hosting providers. By itself, downloading the WordPress software does not give you a website. It's just one of the tools needed to build a self-hosted website with a content management system. In addition, you'll need a domain name and hosting provider. A professional WordPress site for a nonprofit organization may require a custom theme and multiple plugins for added functionality. However, with all these components in place, the possibilities for your website are endless using the software from WordPress.org.
WordPress.com is a hosted blogging community using the WordPress software from WordPress.org. Starting a website on WordPress.com does not require a domain name or a hosting account. However, there are strict limitations over the control and functionality of the platform, themes and plugins available with a WordPress.com website. A site on WordPress.com is a great way to get started, but you may find the limitations of the platform restrictive to your needs within a short time.
Is WordPress The Best Website Solution For Nonprofits?
Yes. WordPress and nonprofits go together like peas and carrots. What better way to represent your nonprofit organization online than by using open source software from a nonprofit organization?
Some businesses considering WordPress as their website solution may think the term "open source" is synonymous with "unreliable, unsecure and unmaintained." In the case of WordPress, that couldn't be further from the truth. The popularity and open source nature of WordPress ensures that the best minds using the software are also contributing to it. In contrast to proprietary website CMS solutions, WordPress is built, maintained and tested by hundreds of thousands of talented designers, developers and users. It is the most reliable, consistently updated and secure content management system available today.
Thousands of plugins are available for WordPress. Plugins greatly increase the functionality of your nonprofit website to accept donations, create events, manage staff, organize volunteers, sell products and so much more.
GivingPress uses WordPress for nonprofits to power websites with our custom theme and bundled plugins. It's the best website solution available for small to medium sized nonprofits.
This Is Great! How Do I Start?
View our pricing and choose the GivingPress membership for your nonprofit! Upon signing up, your nonprofit will receive a beautifully designed and responsive WordPress powered website with the customizable GivingPress Pro theme, core plugins and functionality catered to your needs, secure cloud hosting from Amazon Web Services, and an experienced support team ready to assist you — all for one low monthly cost.